This National Braille Week we're sharing more about the interesting world of accessible formats. While braille is one format used by those with sight loss, there are many ways to make content accessible.
Sight Scotland Veteran's Lead Rehabilitation Officer Sandra Taylor, shares more practical ways to include accessible formats.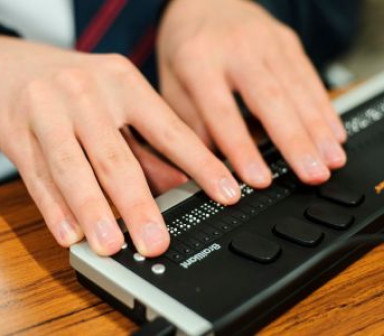 Have you gone into a restaurant and been presented with the menu, the lighting is low, the print is small on a busy background and you struggled to see what is on the menu? Have you struggled to see small print on food or medication packaging? How did you feel?
Blind and visually impaired people can struggle with everyday tasks such as reading their mail, bank statements, sell-by dates, and completing forms or reading information.
Accessible formats or alternate formats, are ways of presenting printed, written, or visual material to visually impaired and blind people.
Large print
Large print should take the form of a simple font such as Arial or Tahoma, at least size 16 font or above. This is an easy format to produce for anyone looking to make their content more accessible.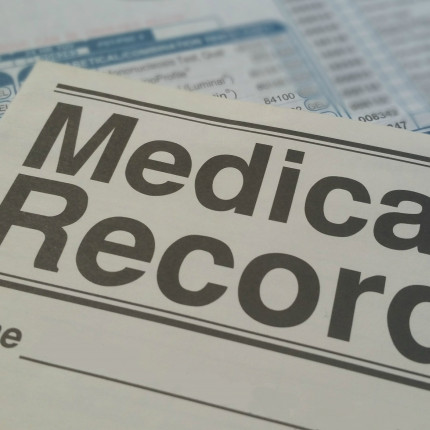 Good colour contrasts
High contrast combinations such as black on white, white on black or black on yellow make text easier to see for those who have some useful vision. You may have noticed that our Sight Scotland Veterans content often includes a yellow background for this reason.
Electronic magnifiers enable individuals to enlarge text on a screen and also have options of preferred colour contrasts.
Braille
Braille is a system of raised dots that a visually impaired person can feel. Six dots are used to make up the letters from A to Z. Braille may be commonly seen on bank ATM's and various signage. You can find out more in our introduction to braille here.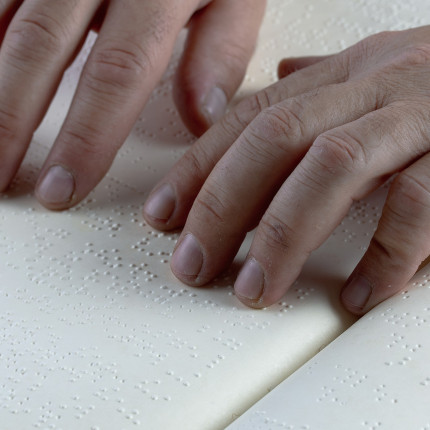 Audio
Audio can be recorded onto tapes or CDs although these methods are being replaced by digital technology. Audio could include files such as mp3 which can be used in talking book machines or go portable on a device such as an mp3 player. It can also be used in Windows media player on a computer. Audio also includes screen readers on PC's and other devices such as phones and tablets which can read out information to the user.
Artist and audio describer, Juliana Capes shared more about audio description here.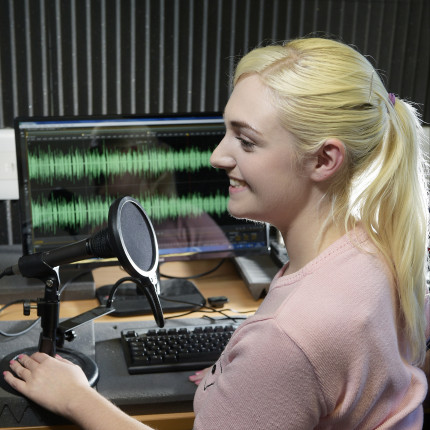 Electronic text
Electronic text includes files such as word/doc, html and plain txt files, and pdf files which have had an OCR process completed, so they can be read by a screen reader.
Our Rehabilitation teams at Sight Scotland and Sight Scotland Veterans can advise on various equipment to enable those with sight loss to access printed material, newspapers, and magazines. This may be through provision of an electronic magnifier or scan and read technology such as a ClearReader where magnification is no longer an option.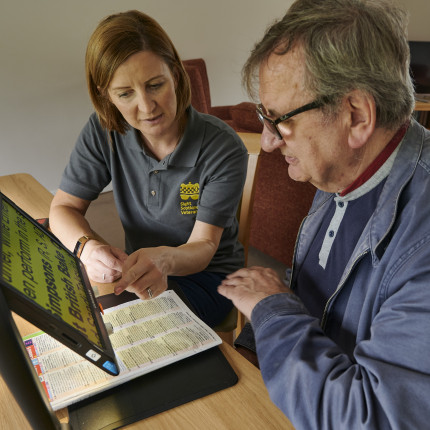 It is incredibly important for organisations to ask what visually impaired people's preferred alternative format is, whether this be large print, braille or audio file.
Alternative formats can be easy to produce and organisations such as our own Scottish Braille Press, are experts on producing them.
Everyone can do their part to advocate for accessible communication and content so that everyone can access information in their chosen format.