You know your child's potential. We know vision. Let's unlock your child's potential together.
Sight Scotland is the specialist provider that parents and our partners can trust to provide the best learning and education opportunities for children and young people who are blind or partially sighted. We understand that finding the right support, in the right setting, can be a challenge. So we're here for you. 
We believe every child and young person should be supported to learn in the setting that is most appropriate to them. And we're here to help guide your child through every stage of their education. 
What can we do for you? 
On this page you can find out about our approach to learning, the Royal Blind School in Edinburgh, and our outreach work in mainstream schools. 
Want to have a conversation about how we can partner with you on learning outcomes? Get in touch with our education specialists.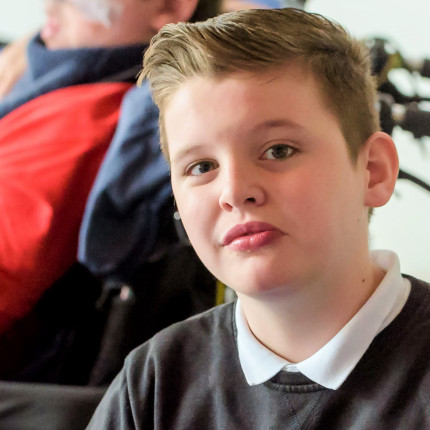 Our approach
Children and young people are at the centre of our approach. We customise learning to the unique abilities of every pupil. We want children and young people to discover and develop their abilities in preparation for their fullest possible life. 
We provide learning and life skills learning at the Royal Blind School in Edinburgh, and work in partnership with local authorities and education settings across Scotland. 
We're experts in visual impairment and complex needs, and offer a successful approach to learning, education and developing independence for children and young people.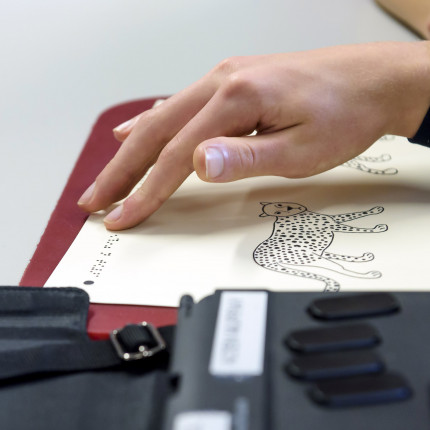 We're there every step of the way
Our range of services can support every age and ability – from early years to young adulthood. We're here wherever and whenever you need us.
At the Royal Blind School in Edinburgh, we have a wealth of experience in educating and caring for children who are visually impaired, including those with complex needs. We offer day, residential and respite places at our school campus. 
Our outreach support provides learning and education in the setting that best suits every child or young person. We're experts in building the foundations of vital skills for life and we prepare children and young people for the challenges of everyday life. 
Our provision is flexible and adaptable to each child's goals and abilities.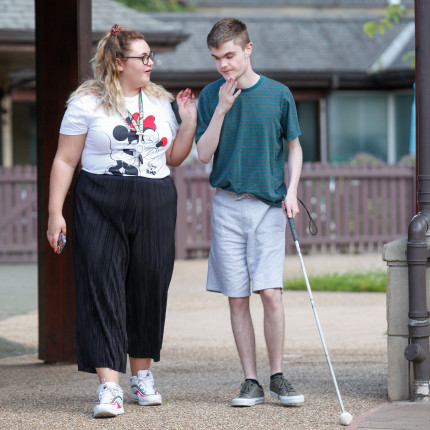 We're here for education professionals across Scotland
We know it's challenging as educators to address and support the individual needs of pupils during the school day. Our experts are available to support and complement provision for visually impaired pupils in school settings across Scotland.
Teachers can also explore best practice with our learning resources in our information and advice library.
You may also be interested in
Our "Social Connections and Sight Loss" campaign looks into the major causes of isolation among people living with sight loss. We examine which interventions are most effective in preventing and tackling loneliness.
Lucia is growing in confidence and making new friends since she started attending the Royal Blind School.
Samantha's schooling is split between attendance at her mainstream school and the Royal Blind School. She says her flexible placement, learning with the Royal Blind School's specialist team, has been "life changing".