Volunteers are our everyday heroes. They shape lives for the better, and find new skills for themselves in the process too.
Sight loss can leave people feeling isolated. Yet, week by week, our volunteers empower people impacted by sight loss to feel that things can be very different.
Today, there are over 170,000 people living with significant sight loss in Scotland. We're more needed than ever before, but it's not always easy to keep up with the demand.
Give us a hand and we promise you'll get more out of it than you put in.
Image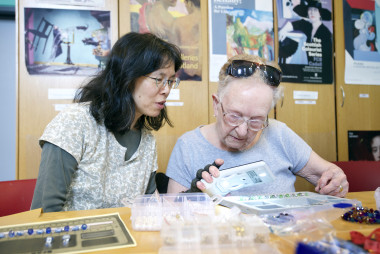 Transform lives 
You don't need to be an expert in how sight loss impacts on people's lives. We're able to transform lives because people like you choose to lend us a hand.
We need the brew makers, the green fingered and the chatterboxes. We need drivers and arty types. We love to hear from students who want to boost their CVs, and retirees who want to share their skills.
Image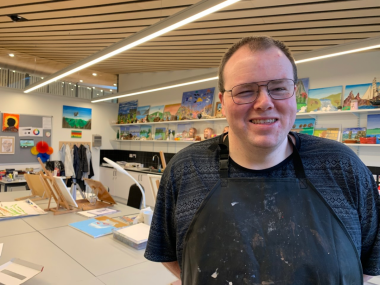 Enable people to thrive 
Whether you're lending an ear to an older veteran who is struggling to hear at a noisy lunch club, or driving young people to their Scouts club, the difference you'll make to people struggling with sight loss will always be great.
We provide the training and support that's right for your role. You commit to getting stuck in and gain skills for life.
We know you need easy access to information and guidance.
Whatever part you'll play, we want to empower and support you as much as we can. Here are the answers to some of the questions you might have in our FAQs. 
If you have any questions that are not answered in our FAQs, please contact our Volunteer Development Manager James on volunteering@sightscotland.org.uk or on 0131 446 3154.