What's it like to work here?
We're proud of the work we do, and the impact it has. Our people have a whole host of skills, and work in diverse roles across Scotland.
But all of us work towards the same goals to reach, support and empower people with sight loss. 
Visit other pages in the careers section:
We might be one of Scotland's oldest charities, but we have our sights set firmly on the future. 
We have an ambitious mission to reach everyone in Scotland with sight loss, when and where they need us. As an employer, we're looking for people who can help us achieve that. 
Our values
Whatever your role and wherever you are based, you'll live our values every day.
Our values, Transform, Unite and Thrive, reflect what we do, how we do it and why we do it.
These statements explain what each value means to us, in what we do as an organisation, and how we act as colleagues:
Transform: We transform outcomes for people with sight loss. We embrace change and constantly look for ways to improve.
Unite: We connect with partners and communities to support more people. We work across the organisation to maximise our impact.
Thrive: We care about those we work with and want them to flourish. We do vital work, we want to thrive too!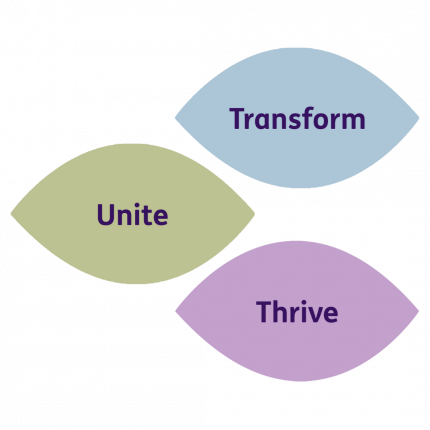 Meet the team
We think our benefits, opportunities and the rewarding work we do make Sight Scotland and Sight Scotland Veterans great places to work.
But don't take our word for it. Hear what it's really like to work here, direct from our colleagues.
Current vacancies
Want to work with us? Find out what roles are available now, and apply.