Davina leads the team that delivers all aspects of profile and fundraising activity - marketing, PR, brand, digital, events, policy, internal communications and fundraising. 
Davina joined Sight Scotland and Sight Scotland Veterans in 2013. She has over 20 years of experience of working in marketing, PR and fundraising in the charity and public sectors. She has held management positions at the British Council, Friends of the Earth Scotland, Friends of the Earth International and the Scottish Federation of Housing Associations.
Davina is an Accredited Practitioner of the Chartered Institute of Public Relations, a Member of the Chartered Institute of Marketing and a Member of the Institute of Fundraising. She holds a Diploma in Public Relations and a degree in Hispanic Studies. 
When not at work Davina can be found riding her mountain bike, walking her greyhound or spending time with her teenage daughter.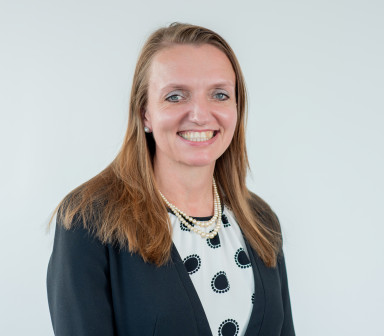 "I enjoy using my skills to raise the profile of our charities so that we can attract more blind and partially sighted people who can benefit from our services, and raise funds for them."