Sight Scotland Veterans' Renfrewshire activity hub for veterans with sight loss
The Hawkhead Centre in Paisley is an activity hub for ex-servicemen and women of all ages living with significant sight loss. It's a warm, welcoming place that brings veterans together. We know it can feel nerve wracking when getting involved with a new place – but within minutes of arriving at the Hawkhead Centre, veterans realise there is nothing to worry about. By the end of their first day, they're already looking forward to the next visit.
What we offer
A huge range of activities.
The chance to gain confidence and new skills.
Social opportunities.
Expert support to adapt to life with sight loss.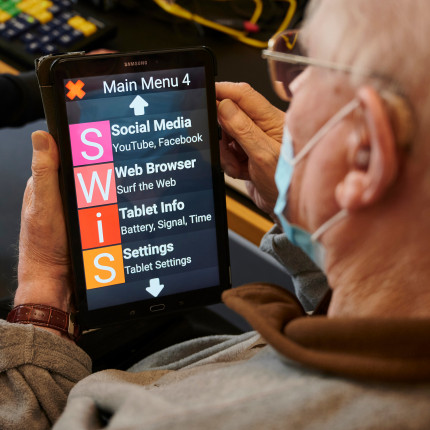 Our facilities
The Hawkhead Centre in Paisley is a large, modern and exciting space for our veterans to get involved with many activities and projects. Purpose built for people with sight loss, the fully accessible facilities include:
gymnasium 
skills kitchen
I.T. room
music room
arts and crafts room
woodwork workshop
archery club
garden and potting shed.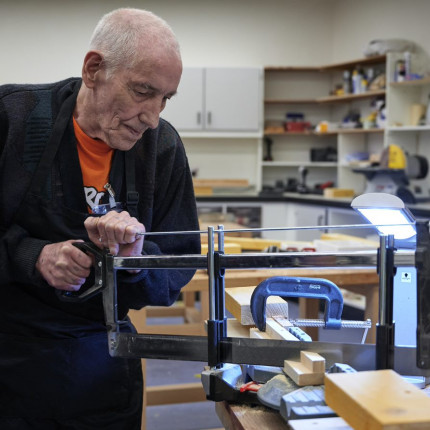 New friendships and newfound confidence
You'll meet fellow veterans with sight loss of various ages at the Hawkhead Centre. The laughter and chatter heard every day throughout the building is testament to the many connections that have been flourishing at the centre since it opened in 2017. Our friendly centre officers, instructors and volunteers each bring their own specialisms to the table.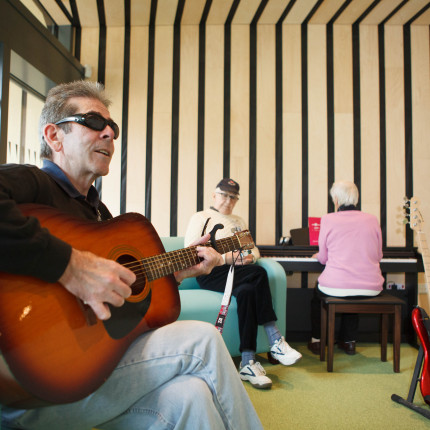 Don't lose sense of who you are because of changes to your sight
At Hawkhead we're here to support you in staying connected to the things that matter most, so that you can maintain your independence and thrive. Fill in our enquiry form or give us a call on 0800 035 6409 to find out more about the Hawkhead Centre.
Find Us
The Hawkhead Centre
Address: 198 Hawkhead Rd, Paisley PA2 7BS
Telephone: 0141 370 8050
hello [at] sightscotlandveterans.org.uk (Email The Hawkhead Centre)
{"zoom":13,"lat":55.8318808,"lon":-4.3969305}
Regain independence at the Hawkhead Centre