"I have a wealth of knowledge of the benefits and grants that people can be eligible for."
Sight loss can be sudden, and it can have an impact on your personal finances.
You might make adaptions to your home to make it suitable for the vision you have. You may need to buy new appliances that are easier to use. New costs can arise, and it can be difficult to budget for.
Veterans affected by sight loss can get advice from our Financial Wellbeing Service.
The Financial Wellbeing Service can provide personalised advice on:
grants you may be eligible for
benefits and concessions you may be eligible for, such as travel passes and the Warm Homes Discount Scheme
budgeting.
Our dedicated Financial Wellbeing team provides this advice to veterans supported by Sight Scotland Veterans. Any information provided is strictly private and confidential. You can contact us about eligibility for support here.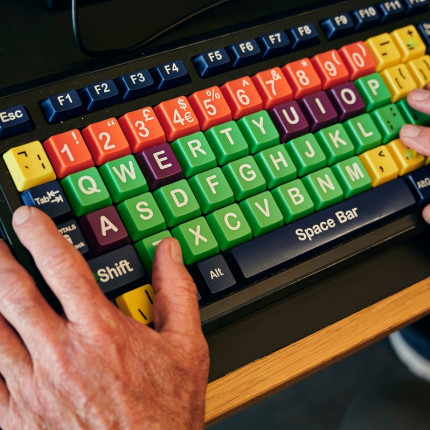 Meet Sue McKay
Sue is here to support you at our Financial Wellbeing Service, as our Financial Wellbeing Lead.
Sue says: "My motivation is for people to have the support and the financial confidence to continue living well in their own homes.
"I've worked in social services for more than 25 years. This includes 15 years working with housing associations in tenancy sustainment, helping people to maximise their income and continue meeting their bills.
"I have a wealth of knowledge about the benefits and grants that people can be eligible for.
"For example, I've secured grants for bathrooms renovations, so that the bathrooms are easier to use for someone with visual impairment. I've also secured a grant for a chess set that's suitable for someone with sight loss, so a veteran can continue their hobby.
"We are here to help veterans live as independently as possible – I'd love to hear from any veterans who are looking for support."
Veterans supported by Sight Scotland Veterans can reach Sue over the phone, or at our activity centres in Paisley and West Lothian. Find out how to receive support here.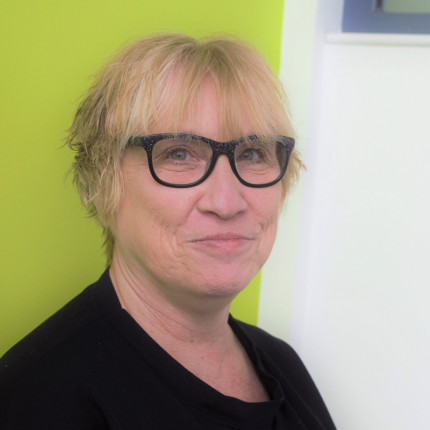 Get support with financial matters
Do you know a veteran experiencing changes to their sight? You can refer them to us and we'll give you or them a call about the support we can provide.
You may also be interested in
Find out about our two activity hubs for veterans with sight loss: the Linburn Centre and the Hawkhead Centre.
Learn more about how Sight Scotland Veterans' expert rehabilitation team could support a veteran with sight loss you know to regain and maintain their independence.
We're committed to responding to every individual's interests, enabling the joys of life to be regained or newly discovered.