"I'm registered blind, so working with clay in the Hawkhead Centre art room is good because it's working with your hands. I've worked on quite a lot of things now. I must have been looking for an outlet. I just love the end product and thinking, 'I've done that,' when I never thought I could do it."
We understand how frustrating it can be when sight loss makes it difficult to continue a favourite hobby.
We help veterans living with a visual impairment to find new ways to keep on enjoying many of the activities they love and guide them to feel confident enough to pick up some new hobbies too.
Whether it's a lifelong hobby or a new skill you're curious to try out, our expert activity centre staff, Independent Living team and Rehabilitation Officers tailor their support to empower you in your goals – whatever your interests.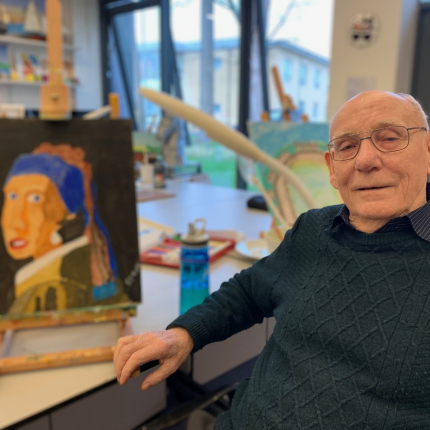 Our Independent Living Workers, based across Scotland, provide one-to-one support for our veterans in their local area. They will use their creativity, contacts and local knowledge to support you in pursuing your hobbies and interests, wherever possible.
Some of the ways we do this include:
Organising outings like a day out golfing.
Introductions to fellow veterans with similar interests.
Providing specialist equipment to help with a skill or task, like task lighting for close up activities such as reading or model making. 
Partnership working with organisations that also run activities.
 We'll always go the extra mile to help you reclaim your favourite pastimes and explore new hobbies, whatever they may be.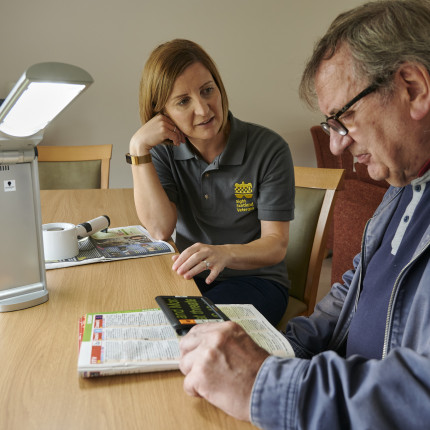 Get support to regain a hobby
Do you know a veteran with sight loss craving a new pastime? Complete our enquiry form and we'll give you or them a call shortly.   
You may also be interested in
Learn more about how Sight Scotland Veterans' expert rehabilitation team could support a veteran with sight loss you know to regain and maintain their independence.
We provide the space and opportunities to give veterans the chance to exchange experiences, ideas and gain new connections.