Looking for guidance
Whether you're looking for guidance for yourself, or want to know more about how to support someone with sight loss or blindness, we are here to help.
Find information here about sight loss, including advice to help with the different ways sight loss can impact on your life.
You can search by topic, and if you can't find the information you need just let us know and we'll do our best to support you. 
Canaan Barrie on body sign system
The Canaan Barrie on body sign system is used to communicate with children who have multiple disabilities, as well as visual impairment.  The sign system was developed at the Royal Blind School in Edinburgh.
On body signing helps develop a young person's natural gesture and, in turn, helps them communicate better with their world around them.
Check out videos demonstrating the signs below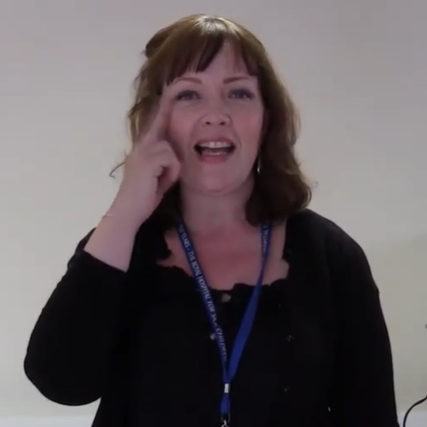 Contact Us
Got a question for us? Click below and send us a message!