Today, on International Volunteer Day, we'd love to give a huge thank you to everyone who has volunteered and supported people with visual impairment.  You make a magic difference for people with vision loss. Thank you for your commitment!
Telephone befriending, online befriending and delivery driving have been key volunteering roles taken on by our volunteers in recent months.  Telephone befriending involves calling up our care homes and taking the time to chat with residents with vision loss, getting to know them and sharing a joke or two. Thank you to all volunteer befrienders!
Charles, seen here volunteering as a driver in 2019, is another one of our volunteering superheroes.
Recently, Charles has been helping at Sight Scotland's Kidscene after school care – picking children up from school and dropping them off at Kidscene.
Charles says: "After I retired, I wanted to give something back because I had some time to offer.
"It has been great to being part of the team and I feel like I've made a difference."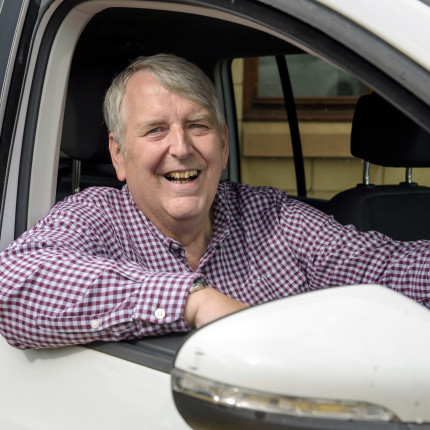 "It's absolutely safe. You use hand sanitisers and you're wearing masks the whole time."
Charles says precautions are taken to keep the environment safe for everyone.
"It's absolutely safe. You use hand sanitisers and you're wearing masks the whole time. You're kept safe by using cleaning materials to wipe surfaces in the van before the journey and after the journey, every single time. We're tested every week, too."
All of us at Sight Scotland wish a huge thank you to all our volunteers, as well as everyone who has offered to volunteer.
Currently, we've had to ask most volunteers to pause their regular roles, such as face-to-face visits to care homes, as a precaution to keep everyone safe. But we are so grateful for your offer – and we look forward to seeing you in the future when we can facilitate visits again.
If you're interested in volunteering, please visit our Volunteering page to learn more.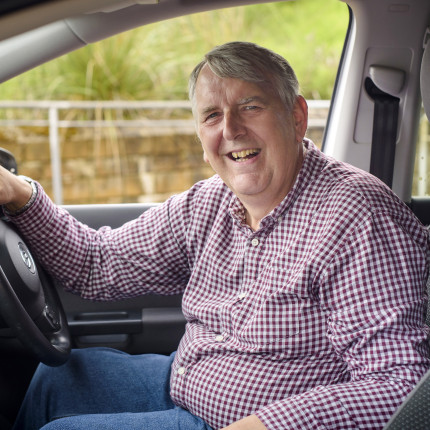 You may also be interested in