Step up to your potential with Kilomathon 2023!
Kilomathon takes place in Edinburgh and is run on the beautiful Edinburgh cycle path network.
Runners take in the historic Royal Yacht Britannia and picturesque Victoria Park, enjoying the tranquil cycle paths before a fantastic finish in front of the West Stand at Murrayfield Stadium.
There are three Kilomathon distances to choose from:
The 13.1K is an excellent distance for those looking to step up from a 10K and training for a half/marathon, or looking for a bridging gap between a 10K and a half marathon.
 
The 6.55K is an ideal step-up from a 5K, or stepping stone to the 10K distance.
 
The 2.62K junior race is a fun race for kids and takes place inside Murrayfield Stadium, the home of Scottish Rugby.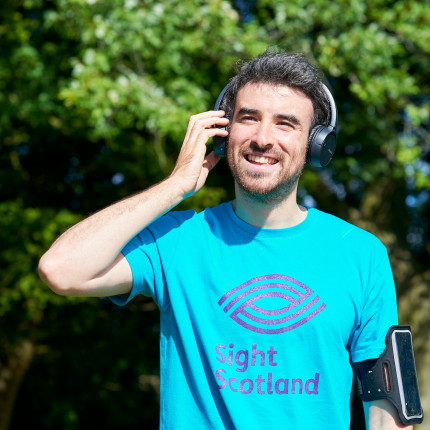 Key details:
Event: Kilomathon
Location: Edinburgh - Ocean Terminal to BT Murrayfield.
Date: Sunday 9 April 2023
Distances:
13.1 km / 8.1 mi

6.66 km / 4.1 mi

2.62 km / 1.6 mi
Sign up to run for Sight Scotland
Sign up today for your charity place through the Kilomathon website.
Challenge your limits at Kilomathon
Got questions about this event? Contact us!