Fraser is blind.  He isn't able to read the same storybooks as his friends.
Sight Scotland's specialist teachers taught Fraser to learn braille. Now, Fraser can read the fantasy and adventure stories he loves.
Fraser's family need support too, as raising a child with sight loss brings with it many challenges.
With your help, we can also help Fraser's family support him. By donating £20.00, you help cover the cost of support for a family in need.
Please make a donation to help people with sight loss, as well as their families, get the support they need.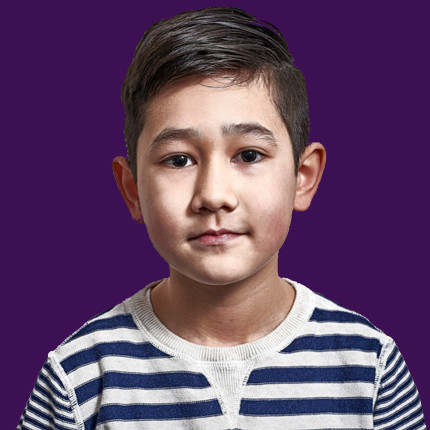 The difference your support will make
Our research shows that people with sight loss can lose their confidence and their self-esteem. Many struggle with day-to-day activities. Families have huge concerns about how to best support their loved ones, particularly their loves ones at diagnosis stage.
Our new Family Wellbeing Service provides key support and advice to people with vision loss, as well as their families. Support is available over the phone by calling our Family Support Line on 0800 024 8973. 
Your support makes an enormous difference. Donations from people, like you, enable people with sight loss to receive the support they need.
Please make a donation and support our services for families and people with sight loss.
Click here to make a donation in support of our Family Wellbeing Service.