Please note that as of October 2020, we now operate as Sight Scotland. Our former name, Royal Blind will appear in content, such as reports, produced before that date.
Press release
Royal Blind has been awarded the contract to provide support for Midlothian Council's visual impairment education service from August.

Pupils with visual impairment at both Primary and High schools in Midlothian will benefit from this service.
The service will provide a wide range of support to pupils and families, as well as advice to staff on curriculum access, independent living and social inclusion.  

The support service will be delivered by Qualified Teachers of Children with Visual Impairment (QTVI's). The service also includes supporting visually impaired pupils' mobility and life skills to help build their independence.

Royal Blind has provided education support services for East Lothian Council since August 2017 and for Orkney Islands Council since August 2019. The visual impairment charity runs the Royal Blind School in Edinburgh, which provides education and support to primary and high-school-aged children.
Image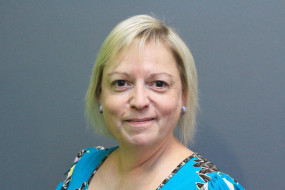 Hawys Kilday, Royal Blind's Director of Services, said support for Midlothian pupils would be customised to each child's needs.

"Our teachers are experienced in working with children with visual impairment, as well as complex additional support needs and will be able to offer advice on strategies and techniques on how best to engage young people in their learning.

"We will work with local authority staff to ensure there is a deeper understanding of visual impairment, and help implement strategies and resources required to maximise pupils' access to the curriculum.

"Together, we can help empower young people to become confident individuals and successful learners."

Mrs Hawys Kilday said delivery of the service would follow official guidelines on education provision and support during the Coronavirus pandemic.

"We'll follow whatever the recommended guidelines are from the Scottish Government on safely supporting pupils with their education, during this difficult time."

Midlothian Council' spokesperson Andrew Sheridan, Schools Group Manager (ASN, Inclusion & Secondary) said: "Midlothian Council is committed to developing a strong partnership and working with Royal Blind to deliver an excellent service that will meet the needs for our children with visual impairment."