Please note that as of October 2020, we now operate as Sight Scotland. Our former name, Royal Blind will appear in content, such as reports, produced before that date.
Press release
Two of Scotland's most popular crime writers are supporting Royal Blind's move to give away 300 free braille books during the COVID-19 lockdown.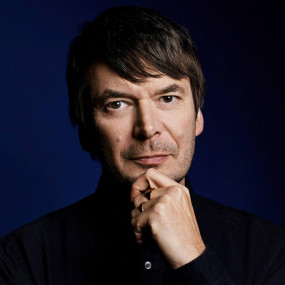 Ian Rankin and Alex Gray are among the authors whose novels are available in braille as part of the giveaway.
The giveaway offers one free braille book to the first 300 people to send a private message to Royal Blind's Facebook or Twitter page requesting a specific braille book. Only braille books available from Royal Blind's online shop are included in the offer.
Ian Rankin, author of the Rebus detective series, said he expected the braille books would be well appreciated during the lockdown.
Ian Rankin said:  "This is a terrific initiative and I'm honoured my books are part of it.  At a time like this, it is more important than ever to lose yourself in a good book."
Glasgow-born Alex Gray, whose crime thrillers feature Detective Chief Inspector William Lorimer, said she was pleased that children's books would be available too, such as five titles from J.K. Rowling's Harry Potter series.
Alex Gray said:  "My ten-year-old grandson is devouring books as well as writing his own stories so I commend any sort of reading that kids can lay their hands on."
"I think this is a wonderful initiative to give away some braille books during this very difficult time.  Reading is so important for any child's education both to understand the world around them and to learn all sorts of new things.
"I have had a huge stack of books to keep me going and everyone I know is depending on fiction to see them through lockdown."
Braille books requested through the giveaway will be produced on demand by Royal Blind's braille printing service, the Scottish Braille Press.  
The Scottish Braille Press is a leading UK provider of accessible media, transcribing documents into braille, large print and audio formats for a range of clients, including the financial services industry.
As an essential service, the Scottish Braille Press has remained open during the COVID-19 lockdown.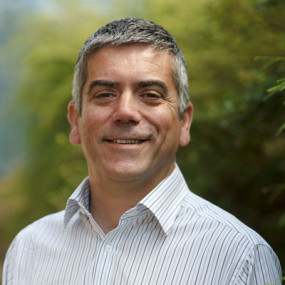 Head of Operations John Donaldson said the Scottish Braille Press had implemented strict social distancing measures in the workplace to ensure the safety of the team while working.
"We provide accessible materials for people with visual impairments in braille, large print and audio to many essential organisations, such as banks.
"In these unprecedented times, it is vital that blind and partially sighted people continue to receive their correspondence in a format that they can access."
Alex Gray said she encouraged children who wrote in braille to write their own stories too.
"My advice to children or adults who write stories in braille would be to use your senses, such as hearing leaves rustling, birds chirping; or smell, like fragrant flowers, smelly socks; or touch, such as smooth velvet and the springiness of mossy grass under your fingers. And of course, there's taste, such as sweet, sour, chocolate melting."
To request a braille book, send your name, address and the braille book you wish to receive in a private message to Royal Blind's Facebook page Facebook.com/royalblindcharity or Twitter page: https://twitter.com/RoyalBlind.
Only books listed on the Scottish Braille Press's online shop are available: https://www.royalblind.org/shop/scottish-braille-press.
Terms and conditions: 
Only valid for UK residents.
Only one book per household. 
All titles are subject to availability
For more information or to speak to John Donaldson at the Scottish Braille Press, please contact:
Robert Steven, PR and Communications
0772 8699 080
robert.steven@royalblind.org