Please note that as of October 2020, we now operate as Sight Scotland. Our former name, Royal Blind will appear in content, such as reports, produced before that date.
New star of Dancing on Ice and former Royal Blind School pupil, Libby Clegg, has spoken to the Sunday Post about her time at the school.
Libby is the TV show's first ever blind contestant. The show screens on Sundays at 6pm on
Image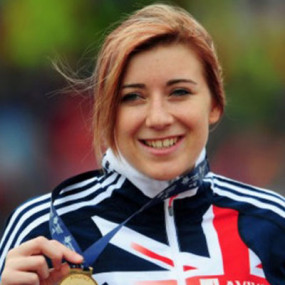 Speaking to the Sunday Post, as the show launched at the weekend, Libby said:
"The blind school taught me so much. And I don't just mean education – it taught me really good life skills.
"One of the key things was how to ask for help. It sounds really obvious but independence is really important to me and it can be really difficult.
"What the blind school taught me was crucial to learning independence. It was crucial to my success."
All of us at Royal Blind are so proud of everything that Libby has achieved in her career and we wish her all the best in the competition!