If you develop sight loss when you are in work, there is support for you and your employer to help you continue in employment and to manage the impact sight loss has in your working life.
The Equality Act 2010 states that all businesses and organisations have a legal responsibility to provide "reasonable adjustment" in meeting the needs of people with disabilities. "Reasonable adjustments" in the workplace can include:
 • Provision of specialist equipment such as text-to-speech software.
 • Offer of part-time and flexible working hours.
 • Adjustments to workspace and the office environment, for example, wayfinding measures such as braille signage or textured surfaces.
 • Route training for both the internal and external environment before and after start date.
 • Admin support with completing Access to Work claim forms. The main scheme which provides support to disabled people is called Access to Work. Access to Work is a scheme delivered by the Department of Work and Pensions to help disabled people start and maintain employment.
Access to Work grants can provide a range of support, including equipment, funding for a sighted Support Worker and Travel to Work provision. Employers will need to provide detailed information on an employee's duties and work environment before their start date to enable them to apply for an Access to Work grant in enough time for support to be in place for their start date. You can find out more about access to work at: www.gov.uk/access-to-work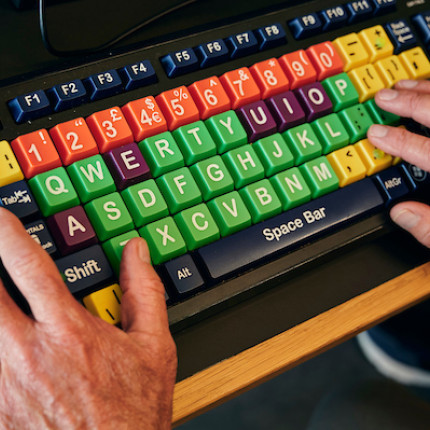 Someone to turn to
The Sight Scotland Support Line offers practical and emotional support to anyone impacted by sight loss. You can reach our friendly, specialist team on 0800 024 8973.