Remembrance Day is a time to remember and reflect on all those people that gave their lives for our freedom today. It is a time to remember lost family and friends who gave up so much so we can live the lives we do today.  
For all our veterans, Remembrance Day is a very personal and poignant day. It brings back their time in the service and everything they all went through, as well as remembering all the people who are no longer here.  
Laurence Binyon, an English poet, famously wrote: "They shall grow not old, as we that are left grow old. Age shall not weary them, nor the years condemn. At the going down of the sun and in the morning. We will remember them."  
At Sight Scotland Veterans, we asked some of our veterans why Remembrance Day is important to them. 
Jon, 102, who was a Desert Rat and took part in the Normandy Landings in World War Two, says "War is not about heroes and winners and losers, war is horrible and is about death and unhappiness. We must remember this as well. 
"I think about all the graves at Normandy, and all the crosses in the sand in the desert, it makes me think about how horrific and pointless war is." 
Andrew, 76, a Drum Major in the Army, comments: "I lost some good friends, so Remembrance Day makes me think of them and others who gave their lives up for us. I have been involved in two Cenotaph Parades, and meeting our comrades in arms celebrating in London was just like being part of one big family. It is a celebration after all, for all those who fell for us. We must never forget those people who sacrificed everything." 
David, 91, who served in the Airforce, says: "Remembrance Day gives us the opportunity to remember the people who did so much for us. It is quite a personal day for me as we have family members who fought in the 1st and 2nd World Wars, and we have our own remembrance display at home. So many people gave their lives to protect us and our way of life, and we must tell the youngsters that they wouldn't be here if it wasn't for these people who gave up so much so we could have the lives we live today." 
Jan, 78, who was in the Women's Royal Naval Service (WRNS) says: "It makes me quite upset to think of all the people who have passed. They are all in my thoughts a lot at this time of year and I am so proud that I have been asked to march in the Cenotaph Parade in London this year. I will be so proud and emotional. 
"War is hellish, and we all need to be more aware of the terrible consequences of wars. There are no winners and no losers, and no accolades or medals make up for the people who died, many needlessly."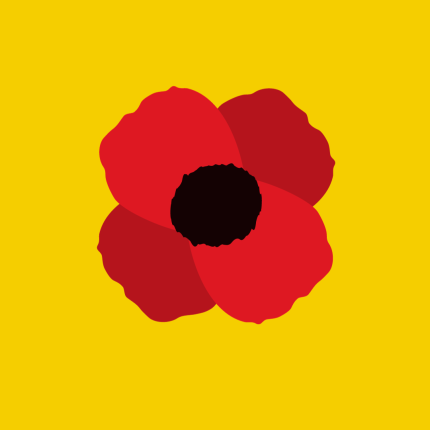 Are you a veteran with sight loss?
We're here all veterans with sight loss and those close to them. Get in touch today for free support.