Home from home
For some children and young people with complex needs, a therapeutic residential placement can be the best option to support them to access the learning and stability they need to develop and achieve their goals.
We offer a wide range of flexible residential options for pupils with visual impairment and complex needs. Residential care is tailored to suit the needs of you and your child or young person, including:
full-time, 52-week places
term-time only boarding
weekly places
respite and part-time care.
Purpose built and specially adapted accommodation 
Our welcoming on-campus accommodation provides a home from home for pupils of the Royal Blind School. Every child and young person has a bedroom to make their own. Each home has a shared lounge and activity area, a kitchen and dining room, an enclosed courtyard and play area. 
Pupils with a residential place also benefit from full access to our extensive on-site facilities including our hydrotherapy pools, sensory gardens and play areas.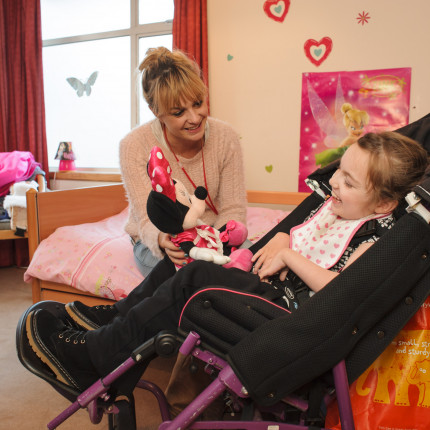 Your child's team 
Our dedicated team, which includes qualified residential care workers and nurses, provides 24-hour care and support and is complemented by input from therapy and mobility experts. Our team of advanced clinical practitioners are qualified to diploma/degree level in Child Health/Adult and Learning Disability Nursing.
The nursing team provide direct care for children with a range of diverse and complex medical conditions and health needs, working autonomously and making quick clinical decisions. The nursing team are responsible for assessing care needs and implementing and evaluating programmes of care.
Our Scottish Social Services Council registered care workers create an individualised care package to provide 24-hour support based on the needs of each child. For children and young people who have a residential place, meals are prepared by our residential care staff. We encourage children to help create meal plans and learn how to shop for groceries with the support of our team.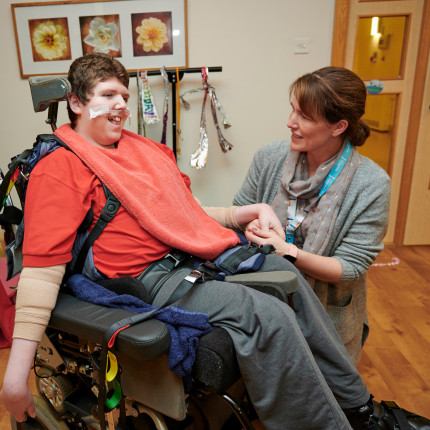 Get in touch
Whether you are interested in your child attending our school on a residential basis, or just want to have a chat about our offering, contact our team.
You may also be interested in
The Royal Blind School is Scotland's leading provider of specialist learning to children and young people with visual impairment, including those with additional complex needs.