The work we do is diverse and spans Scotland – and different jobs require different skills. But whatever your role and wherever you are, you'll live our values every day.
Our values – Transform, Unite and Thrive – reflect what we do, how we do it and why we do it. 
Work with us
Careers at Sight Scotland and Sight Scotland Veterans open doors to opportunity and growth.
View our current vacancies
Image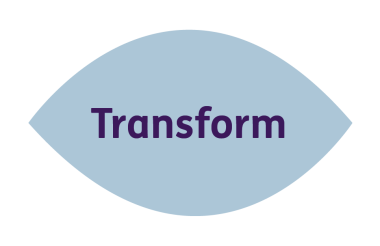 We transform outcomes for people with sight loss 
Image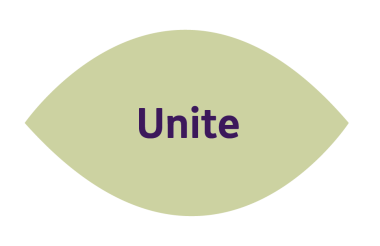 We connect with partners and communities to support more people
Image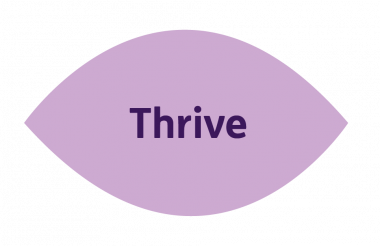 We care about those we work with and want them to flourish
Help people with sight loss lead fulfilling lives.
Life-changing. Those are words we hear often from people who come to us for support.
Everyone at Sight Scotland and Sight Scotland Veterans – whether they're setting up social opportunities at one of our care homes, planning adventures for veterans, or raising funds – plays a part in helping people adapt to the impact of sight loss.
This is why Sight Scotland and Sight Scotland Veterans are such rewarding places to work.
We've come a long way since we were founded back in 1793. Our progress is thanks to the united efforts of colleagues both past and present. We're involved in innovative approaches in the education and care of people challenged by sight loss. Today, we transform outcomes for people with sight loss, working together to empower people to lead fulfilling lives.
Across Scotland we have over 600 colleagues, both staff and volunteers, supporting people with sight loss in a variety of settings.
Transform lives 
You could support people to live independently at home, work in one of our specialist care homes for older people with visual impairment, or in one of our activity centres for veterans. 
Enable people to thrive 
We offer opportunities to support children and young people to get the most out of their education, or to live as independently as possible in one of our residential houses. 
Contribute to innovation 
At the Scottish Braille Press, a leading provider of accessible media – there are opportunities to get involved in a rewarding business facilitating equal access to media for all.
Maximise our impact 
To support our front line colleagues to do the great work they do, our Head Office offers roles in Fundraising, Marketing, HR, IT, Finance, Estates and Buildings, and Administration.
Benefits of careers with us
We believe it's vital we care for and invest in our people. Find out what we can offer you in exchange for your skills and commitment to us.
What benefits do we offer?
Equal opportunities, inclusion and diversity in our workplaces
Sight Scotland and Sight Scotland Veterans are committed to the pursuit of inclusion and diversity in our workplaces.
We are committed to creating a working environment that is representative of and responsive to different cultures and groups, and where everyone has an equal chance to succeed. To support this, we have a Colleague Diversity and Inclusion Forum.
Forum members ensure our policies, procedures and all of our practices fully support our commitment to creating an equal and diverse workplace for colleagues. The forum also allows members to contribute ideas and topics to support our continuous improvement.
Our Reports
These report were published under our former names, Royal Blind and Scottish War Blinded. 
Understanding and reviewing our gender pay gap gives us the awareness needed to support our commitment to being an inclusive employer:
Access our latest Gender Pay Gap Report 2019 
We continually monitor our performance in obtaining and maintaining equality as part of our promotion of equality across our organisation:
Access our latest Equalities Report 2020
Access our previously published reports on the gender pay gap and equalities in the workplace.
Proud to be a Disability Confident Employer
Image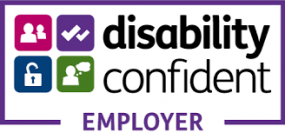 We are proud of our Disability Confident Employer status, awarded in recognition of our commitment to being an employer of choice for people with disabilities.
You may also be interested in
For more than 225 years, we have been supporting people with sight loss and blindness. We are one of Scotland's oldest charities and we're dedicated to empowering people with visual impairments to lead fulfilling lives.
Volunteers are our everyday heroes. They shape lives for the better, and find new skills for themselves in the process too. Week after week, our volunteers empower people impacted by sight loss to feel less isolated and regain confidence.
Our work to tackle vision loss is transforming lives across Scotland. Together, we're empowering people to lead fulfilling lives.