Set your 2022 running challenge today!
Entries for the Scottish 10K on Sunday 18 September 2022 are now open. Come and be a part of it!
The route is seriously flat and rapid – if you want to set a personal best for a 10K, this is the event for you.
Held on Sunday 19 September 2021, you run along the magnificent East Lothian Golf Coast before finishing in the final furlong at Musselburgh Racecourse.
Sign up today to run for Sight Scotland
We would love for you to take part in this event and join our team to help raise funds for Sight Scotland.  We'll give you all the relevant advice and support you need to reach your goals.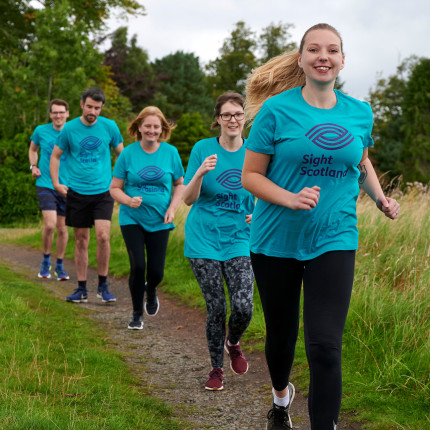 Scottish 10K
Date: Sunday 18 September 2021
Start time: 9.00am
Age: 15 years or over
Location: Musselburgh Racecourse, EH21 7RE
Sign up to run for Sight Scotland
Sign up today for your charity place through the Scottish 10k website.
Got questions about this event? Contact us!