We are on a mission to prevent avoidable blindness and sight loss.
We know that research can find solutions to change lives for the better.
Each year, we provide crucial funding to the Ophthalmology Research Committee of the Royal College of Surgeons of Edinburgh.  This funding supports fundamental research into eye disease and clinical research.
Part of this work is the groundbreaking development of gene therapies for the treatment of blindness.
We are close to life-changing breakthroughs.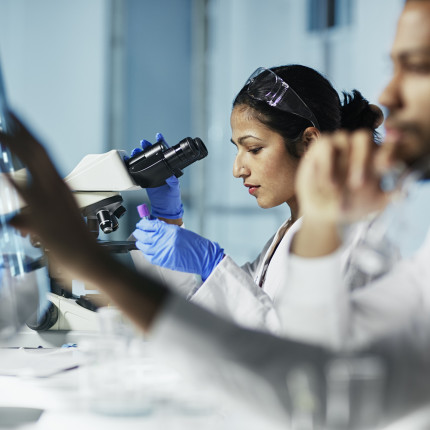 Grants were awarded for the following research areas in 2022:
Detecting eye diseases such as age-related macular degeneration (AMD) through retinal image research
SCONe 
Age-related macular degeneration (AMD) is the leading cause of sight loss in the UK.
SCONe is a joint venture between the University of Edinburgh and Glasgow Caledonian University that aims to build a Scotland-wide retinal image research resource.
Funded by Sight Scotland, RCSEd, Chief Scientist Office (CSO), Edinburgh & Lothians Health Foundation (ELHF), and The RS Macdonald Charitable Trust, SCONe has begun to develop a network of optometrists, ophthalmologists and researchers to gather and evaluate thousands of retinal images for research into sight loss conditions.
This retinal image research resource, which does not share any personal identifiable data with researchers, could lead the way to development of new technologies in order to detect eye diseases such as AMD in the earliest stages, inform and connect both primary and secondary eye care and improve the lives of eye patients.
Identifying therapeutic targets for retinitis pigmentosa by defining photoreceptor cell death
Dr Roly Megaw, University of Edinburgh
The inherited retinal dystrophies are a group of untreatable, monogenic eye diseases and the leading cause of visual loss in children and adults of working age. Mutations in over 100 genes cause the death of light-sensing photoreceptors, but the mechanism of cell death is poorly understood.
Determining the final common pathway through which photoreceptors die could identify novel targets for therapy; a form of 'imprecision medicine' that could be applicable across several disease-causing alleles.
Preliminary work carried out by our lab has identified that novel cell types, which enter the retina as photoreceptors, are degenerating, and may contribute to cell death. Further investigating this process, with a long-term goal of developing a novel therapeutic for the condition, forms the basis of this grant application.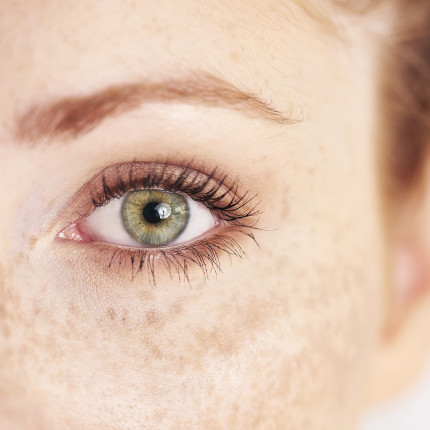 Developing CRISPR delivery strategies for the treatment of inherited retinal diseases
Professor Robert MacLaren, University of Oxford
The CRISPR (Clustered Regularly Interspaced Short Palindromic Repeats) pathway is a bacterial defence system whereby adapted RNA molecules (known as guide RNAs) bind to invasive viral DNA and target them for cleavage by Cas9 (CRISPR associated protein 9) endonucleases.
Adeno-associated viral (AAV) vector-mediated delivery of modified CRISPRCas9 systems into human cells is currently being evaluated for corrective editing of DNA mutations in situ.
However, as each CRISPR-Cas9 system can only target a specific DNA mutation, several hundred bespoke CRISPR-Cas9 systems would potentially need to be designed to treat all possible mutations associated with any particular genetic disorder.
Our proposal intends to develop a safe and versatile gene-editing therapy combining a single universal AAV-Cas9 vector that can be applied to all patients, in combination with guide RNA (gRNA) that has been customised for a single type of mutation.