Image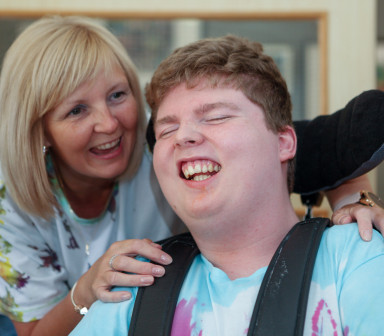 At Sight Scotland, we understand that there is no place like home. That's why our homes are unique, and provide the support which is right for those who choose to live there.
Our Forward Vision service provides residential care for 14 young adults who are blind or visually impaired, and have additional disabilities. 
We recognise that young adults with complex needs benefit from ongoing support and care to achieve their ambitions and goals. Our personalised care encourages independent living skills and full participation in daily life choices.
Set in the heart of Morningside, our home is close to shops, cafes and our team strive to get involved in the local community. So whatever your interests, there's always something to get involved in. 
Access our latest Care Inspectorate report 
What we offer
24-hour personalised care and nursing that empowers your loved one to lead a active and independent life which is right for them

A safe, fully accessible home

Short breaks

Tailored activities, hobbies and outings.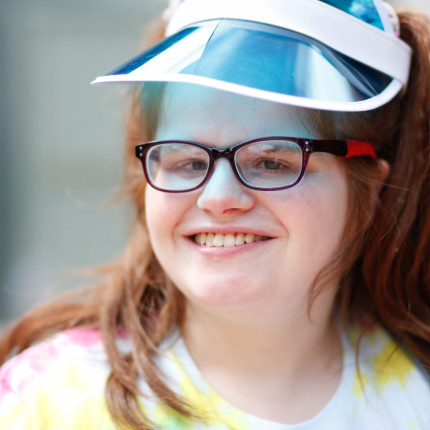 Our facilities
Our three fully accessible bungalows are situated in the charming Morningside area of Edinburgh on the same campus as the Royal Blind School, with their own entrance and grounds.
The bungalows have lovely shared living areas and separate bedrooms that can be customised. The location has great transport connections to central Edinburgh, with a number of shops and community activities close by.
Facilities include:
Single bedrooms with fully accessible en-suite bathrooms
Adapted facilities throughout
Fully fitted kitchen with specialist equipment
Cosy sitting room
Barbeque area
Access to the Royal Blind School's hydrotherapy pool and sensory garden.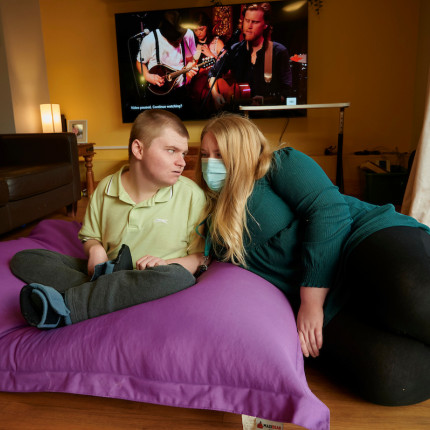 We offer a friendly, supportive and home environment where you are empowered in your daily life.
Forward Vision's highly experienced and caring staff provide the highest standards of personalised care and support, with your individual needs and goals at its heart.
From new activities and experiences to much-loved current hobbies, we'll support you to explore interests and engage in the local community. Examples include:
Hydrotherapy/swimming
Gardening
Art
Short breaks
Music and dance
Café outings
Cinema and theatre trips.
Image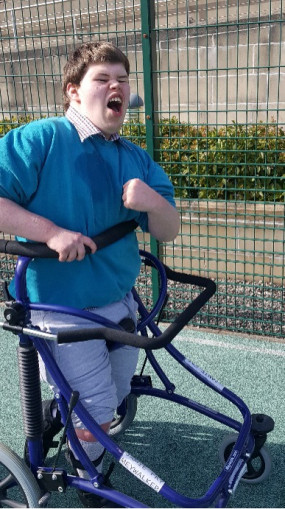 Jamie's story
"Jamie has boundless energy, so he loves making use of Forward Vision's facilities.
"As well as a visual impairment, Jamie has Autism Spectrum Disorder. Routine is very important to him.
"To support his wants and needs, care staff take Jamie to visit Forward Vision's sensory garden almost every day. He often uses his walker to visit the multi-use games area too.
"Jamie enjoys spending time in the water.  Each week, residential care workers take Jamie to Forward Vision's on-site hydrotherapy pool.
"Forward Vision's excellent facilities enable men like Jamie to do the activities they enjoy and to love the place they live."
Register your interest
Our Forward Vision service is currently full. 
Please get in touch with us if you would like to register your interest in a place for the future or to find out more about what we offer.