Choosing a care home is a life-changing decision, and we know that it can be a daunting one. Taking this step should mark a new and positive chapter in your life, as you take action to regain your independence.
To make sure that the people living in our care homes receive the best possible care and support, we have worked with residents to develop a philosophy of care based on what they expect from us as their caregivers. Our expert staff come to work every day with this philosophy in mind, striving to ensure our care homes live up to the expectations of our residents.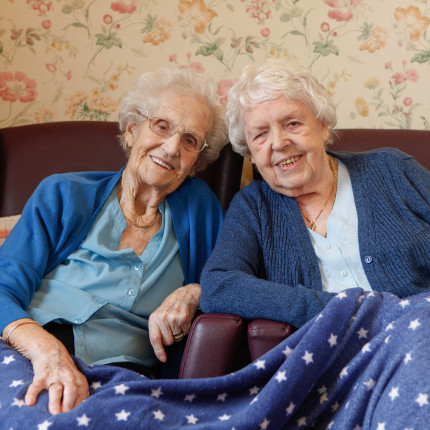 "Our mother's carers always show a level of gentleness and kindness, which is exceptional. She is always clean and dressed with care, love and to a high standard. Our mother has become increasingly frail and we notice that staff take full account of that, spending time feeding her and also letting her sleep when she looks tired. We feel that she is treated as an individual."