Chief Executive
Sight Scotland and Sight Scotland Veterans
Mark O'Donnell became Chief Executive of Sight Scotland and Sight Scotland Veterans in June 2017. Before that, he was Chief Executive at Chest Heart and Stroke Scotland.
Mark's earlier career includes roles as Deputy Director in the Scottish Government working on health and social care policy and planning, Director-level positions in two other health charities and Head of Planning and Performance at the Scottish Ambulance Service.
Mark has held a number of voluntary and Trustee positions over the years, including being a member of the inaugural Scottish Advisory Board of Marie Curie Cancer Care, a Trustee of the Scottish Council for Voluntary Organisations and Chair of Liberton Primary School Association. 
Mark has a degree in Politics and a postgraduate degree in Social and Public Policy, both from the University of Edinburgh.
When Mark's not at Sight Scotland and Sight Scotland Veterans he can be found at the gym for a punishing 6am start on the rowing machine.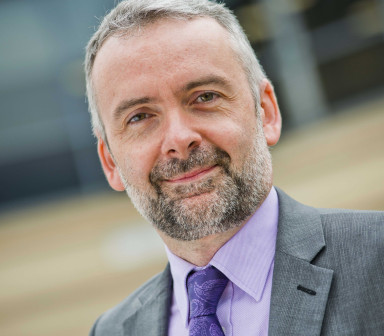 "What drives me at Sight Scotland and Sight Scotland Veterans are the regular reminders of the difference we make to all the people we support.  I am totally committed to making a difference to the lives of people living with sight loss across Scotland."