Why did you get into care work?
"I've known since I was a young age that being a carer was something I've wanted to do. It's a great way to give back."
What are your responsibilities?
"My responsibilities are to make sure the kitchen, the bedrooms and the care home, in general, is nice and tidy. I'm also responsible for making sure the residents are happy and settled."
What does average day involve?
"Each day, I get my PPE on, then I go to the care home residents' rooms and get them showered, dressed and ready. I help get them to breakfast and to a cup of tea. After doing the dishes, we take them back to their rooms. We'll do the same for lunch. After lunch, we'll be toileting them and assisting them. We might go for a wee walk and we might do an activity with them."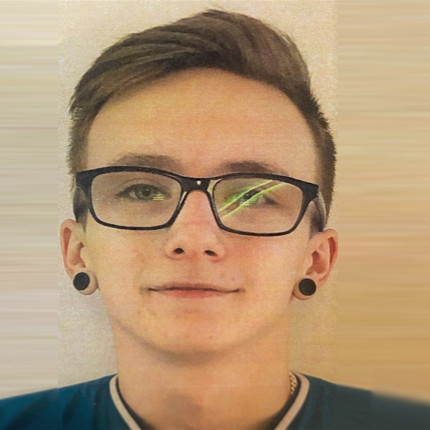 What do you enjoy about your job?
"I enjoy giving back. All these residents here, they've done everything we've done and helped out so much in their lives. I'd like to give back to them and let them enjoy the rest of their time.
"You also get to know what life was like before, back in the day, and how much has changed over time. A lot of residents lived in Paisley, and we talk about how much has changed since the times they remember. You get to know a lot about them and all the areas they've lived in.
"You also meet our team and become friends with the team, over time. So you get a good group of friends as well."
What are some of the challenges?
"When you first start, some of the behaviour, such as dementia, can be challenging, But you get to understand what dementia is, and what they're going through. You learn to talk to residents and calm them down in a nice manner. You let residents know everything is fine and they don't need to worry. That's the most challenging thing."
What aspects that you did not expect to encounter when you started the job?
"For me, one of the surprises was that we would organise birthday parties for Jenny's Well residents - a nice big party with cake. We aren't holding birthday parties in the same way now, due to the risk posed by COVID. But those birthday parties were lovely for resident and they'd mosey about and have chats with everybody."
What new skills have you learned at Jenny's Well?
"When you join here, you become part of a team and you learn more about teamwork. Your team show you so you know what to do, and the support from the managers and nurses is fantastic. The COVID pandemic has been a big change, as we now put on a mask, a visor and gloves. But it's a change for the good because you're protecting yourself, your colleagues and the residents. You get shown how do it correctly and over the space of a week, you get used to it. I'd say someone coming in wouldn't need to worry; you feel like a part of the team very quickly." 
You may also be interested in
Jenny's Well is a  modern nursing home in Paisley that was built to help older people with sight loss live independently with care and support from expert staff.
Braeside House is a modern and cosy nursing home for older people with sight loss who want to live well, with care and support provided by expert staff. We are in the Liberton suburb of Edinburgh.
Our specialist nursing homes are ideal for older people with sight loss who are finding it hard to cope at home without assistance.